"The masterclass format is an excellent way to learn, in detail, how editors and
agents think, act, and work. I got a ton out of this fast-paced workshop
and will definitely return." — David Dennis, alum
"I liked the small size and contact with faculty. Faculty and peer critiques were done with care; all candid and constructive. I also learned a lot from the pre-workshop homestudy."
— Annemarie O'Brien, debut author of Lara's Gift (Knopf/Random House)
"Well organized, well structured. Everything moved smoothly. I liked the intimacy.
My faculty questions were answered. Friendly writers!" — Natasha Yim, author of
Otto's Rainy Day (Charlesbridge), a Kids' Pick of the Lists selection
"Critiquing peer manuscripts before the workshop meant I could put much more thought into them than with a cold reading. Very helpful to see how differently the various faculty assessed the same manuscript." — Bobbie Pyron, author of The Ring (WestSide Books)
SAMPLE WEEKEND SCHEDULE
Revise and Shine! Polish Your Novel with the Pros
For details about teens' concurrent schedule, read the Teens workshop pages.
WORKSHOP HOURS
THURS. Check-in starts 4:30 PM.
Teens' check-in starts 5:00 PM.
FRI. Teens 10:00 AM to 2:00 PM
Everyone 3:00 to 5:45 PM, after dinner Teen-led Panel, faculty talk, teen s'mores
SAT. 8:15 AM to 6:15 PM
Dinner is "Writer's Night Out"
(on your own); teen party night
SUN. 8:00 AM to 1:30 PM (includes lunch)
Start times: Adults Friday 3:00 PM; teens Thursday 5:00 PM. There may be Friday private consults or an optional focus session before 3:00 PM. Adults may also check in Thursday after 4:30 PM (added fee) or Friday early. Enjoy the quiet beach outside your door!
Overview: If you've polished a complete draft of your novel—or if you have a story beginning that sparkles, and a solid idea of where it's going—our seminar may be perfect for you. Our whole-novel focus features in-depth critiques, advanced novel-crafting sessions, and an intimate group of savvy peers. Top professionals will work with you on macro and micro revisions—insider's tools to help shape your manuscript for publication.

In the schedule below, color-coding denotes different activities and tracks: focus sessions, three-minute Spot Critiques on teens' first pages, Masterclass Critiques by editor-agent team on partials with open clinic format, and whole-novel consults. To see guidelines for critiques of whole novels (Group A) and partials (Group B), read our overview.

Teens-only sessions are indicated with this icon and purple font.
Sit, dream, write…
THURSDAY
Adults: Optional, informal get-together



Teens:

Creative icebreakers, pizza dinner, focus session
FRIDAY
Morning and/or early afternoon: Group B-Plus consults
(with Kat Dougherty; see 8:45 PM for her bio)
8:00 AM Morning Muse

aka self-directed writing;

9:15 craft sessions

till

11:50

lunch,

12:50 to 2:10

more

craft sessions

followed by snack and free time. Unless otherwise noted, teens attend all Friday sessions shown below.
| | |
| --- | --- |
| 3:00 | Welcome! All gather for faculty and peer intros. |
| | |
| --- | --- |
| 3:15 | Focus Session # 1 (Keynotes) Shape Your Novel for Publication How do our pros work with their authors? Tips for self-editing and revision; writers' common omissions or flaws. Each presenter: 25 minutes, plus five minutes Q&A. (Editor, agent) |
4:15
Break, snack
4:25

Masterclass Critique #1

(Cranes manuscript)
4:45
Spot Critiques #1, 2, 3 (Each three minutes)
5:00
Focus Session #2 Pace Yourself When a story is well-paced, you often don't even notice: the narrative flows smoothly and briskly with plot points distributed in a way that keeps the reader captivated—the pages practically turn themselves! But nothing can scupper a perfectly good story like bad pacing: passages that drag or falter, long lulls in the action, or scenes that race past without giving the reader a chance to feel like they're immersed. In this session, we'll talk about what constitutes good pacing, both on the sentence level and from a broader perspective that looks at the rising and falling action of the plot. As with any aspect of craft, there are no hard-and-fast rules, but expect to leave with new tools for how to finesse your pacing to better engage readers. (Editor)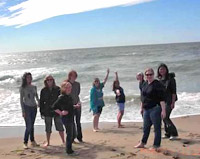 | | |
| --- | --- |
| | 5:45 Break, optional beach sports |
5:45
Break
6:30
Dinner (Meals are mostly organic; vegetarian options.
Dessert deferred. See 8:15 PM.)
| | |
| --- | --- |
| | 6:45 Dinner |
| | |
| --- | --- |
| 7:30 | Teen-led Panel Teens field adults' pre-selected literary questions; offer Spot Critiques on selected adults' partial and full novel manuscripts. |
| | |
| --- | --- |
| | 8:15 S'mores with beach bonfire, and/or take a moonlight walk—if weather does not permit, enjoy movie with popcorn and indoor s'mores. |
| 8:15 | Socialize, refreshments |
| 8:45 | Focus Session Spice Up Your YA (Any Genre) with Romance (Optional, 45-minutes) Why does one love story steal a reader's heart and another feel flat and uninteresting? We'll explore the essentials of effective YA Romance, then see how you can use these elements to warm up any story. (With story consultant and YA novelist Kat Dougherty; past chapter president, Romance Writers of America.) |
SATURDAY
Continental breakfast starts at 8:00 AM; available all morning.
8:15

Whole Novel Initial Consults

(45-minute sessions, 10-minute breaks; till 11:45)
8:00-11:45 Morning Muse writing, focus sessions, attend one whole-novel consult
with editor or agent.
| | |
| --- | --- |
| 12:00 | Lunch (everyone together) |
1:00-2:00 Meetings Concurrent 15-20 minute sessions: (a) with whole-novel authors teens have critiqued, and (b) one-on-one critiques with teens' faculty. Break until

4:30

snack.
1:15

Masterclass Critiques #2, 3

(break 1:55)
2:00

Focus Session #3

Line Editing: What and Why? Editor and agent share a few pages of enrollees' manuscripts, revealing reasons for their line-editing choices. Samples are sent to enrollees to edit in advance. Then we'll compare and discuss.
| | |
| --- | --- |
| 4:20 | Snack (everyone together) |
4:45 Focus Sessions

Two sessions; the first for those not attending the concurrent, optional

Focus Session #4

(see below). Dismiss at

6:15

for dinner and party night.
4:45

Focus Session #4

Rhythms and Rituals: Building Compelling Characters
Rhythms and rituals for and between crucial characters are essential in building up the intensity and beauty of both the characters and the relationships between them—it's the kind of sparkly glue that turns readers into fans. Rhythms and rituals are not one-time events—they change, grow, and build, for both real people and fictional characters—and their consistency is important character-building, it all adds up to create a nuanced personality and a believable, beautiful relationship between characters.

We are all creatures of habit, and discovering what your character's habits are and making them believable, entertaining, personality-revealing expository devices is one of the deeper, more rewarding challenges of editing (and self-editing) fiction. Break at 5:30. (Agent)
| | |
| --- | --- |
| 5:35 | Masterclass Critiques #4, 5 |
| | |
| --- | --- |
| 6:15 | Dinner "on your own" |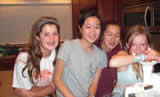 Making unusual ice cream!
6:15 Teens' pizza party

and other evening activities.
May include baking, music jam, movie, games, crafts…
more s'mores?

SUNDAY
Continental breakfast starts at 7:30 AM; available all morning. Teens do not attend whole-novel consults today, but remain in teens' focus sessions.
8:00

Whole Novel Follow-up Consults

(30-minute sessions, 10-minute breaks)
8:00 Morning Muse Writing

then

9:20 Focus Sessions

including wordcraft, wrap-up revision and sharing.

11:10

break, check-out. Join adults at

11:30.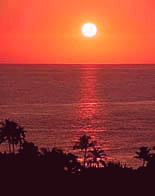 11:00

Focus Session #5 

Craft a Winning Flap Copy


Writing a mock flap copy for your novel is an excellent
tool to help pinpoint your story's core. Flap copy is also
easily converted to a query letter element. Faculty will
review an enrollee's flap copy for a workshop manuscript,
which everyone may review in advance. Then each faculty
will provide a model flap copy and discuss it, suggest tips
for creating your own. (Editor and agent)
| | |
| --- | --- |
| 11:30 | Spot Critiques #4, 5, 6, 7, 8 |
12:00

Take-home

  Enrollees' single sentences; editor and agent
wrap up
| | |
| --- | --- |
| 12:20 | Lunch (or lunch to-go) and brief written evaluations |
| | |
| --- | --- |
| 1:00 | THE END… or hang out for a while at the beach. Then stay in touch. |
See you next year at the sea!